DRI Sleeper
Regular price
Sale price
$189.00
Unit price
per
Sale
Sold out
Get bedwetting sorted quickly with our wireless bedwetting alarm and moisture sensor. The Eclipse is proven to work and is easy to use.
Works for children and young adults aged 4 to 14

Wireless Sensor - no cords, clips or cables to worry about

Small, light and comfortable moisture sensor

The alarm goes on the bedside table (just out of reach)

Discreet when worn - ideal for older children
Loud alarm - set at a volume and frequency ideal for waking
Deep sleeper? No problem! It can be connected with an additional alarm for the parent's room
Adjustable volume
1-Year Manufacturer's Warranty

ARTG Registered
Instructions come in English, French, German, Spanish and Portuguese.
Batteries included. The alarm base contains a replaceable Panasonic CR2354 battery.  Read our battery safety guide.  The long-life sensor battery is permanently sealed but typically lasts longer than the normal training period. Replacement sensors are available here.

Share
View full details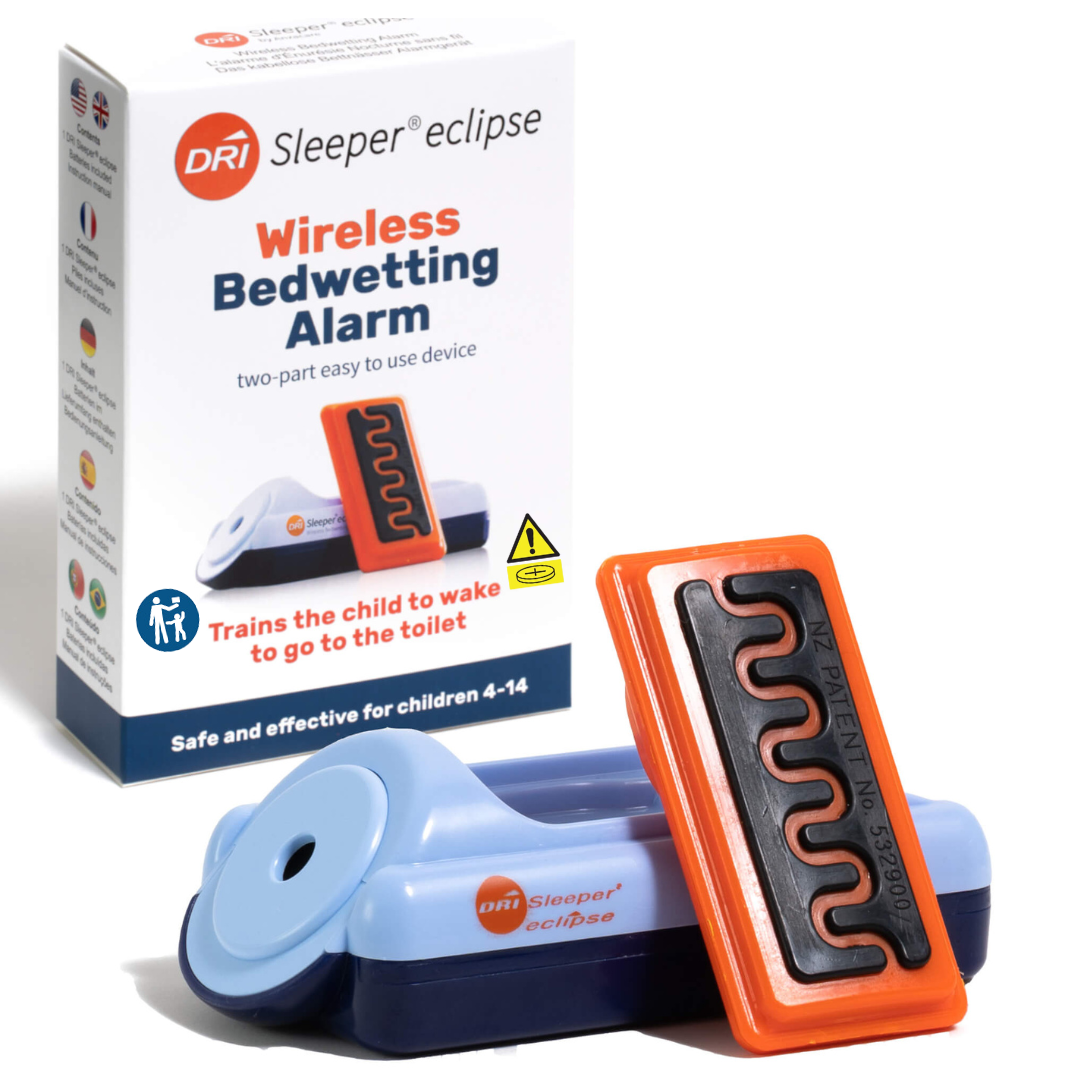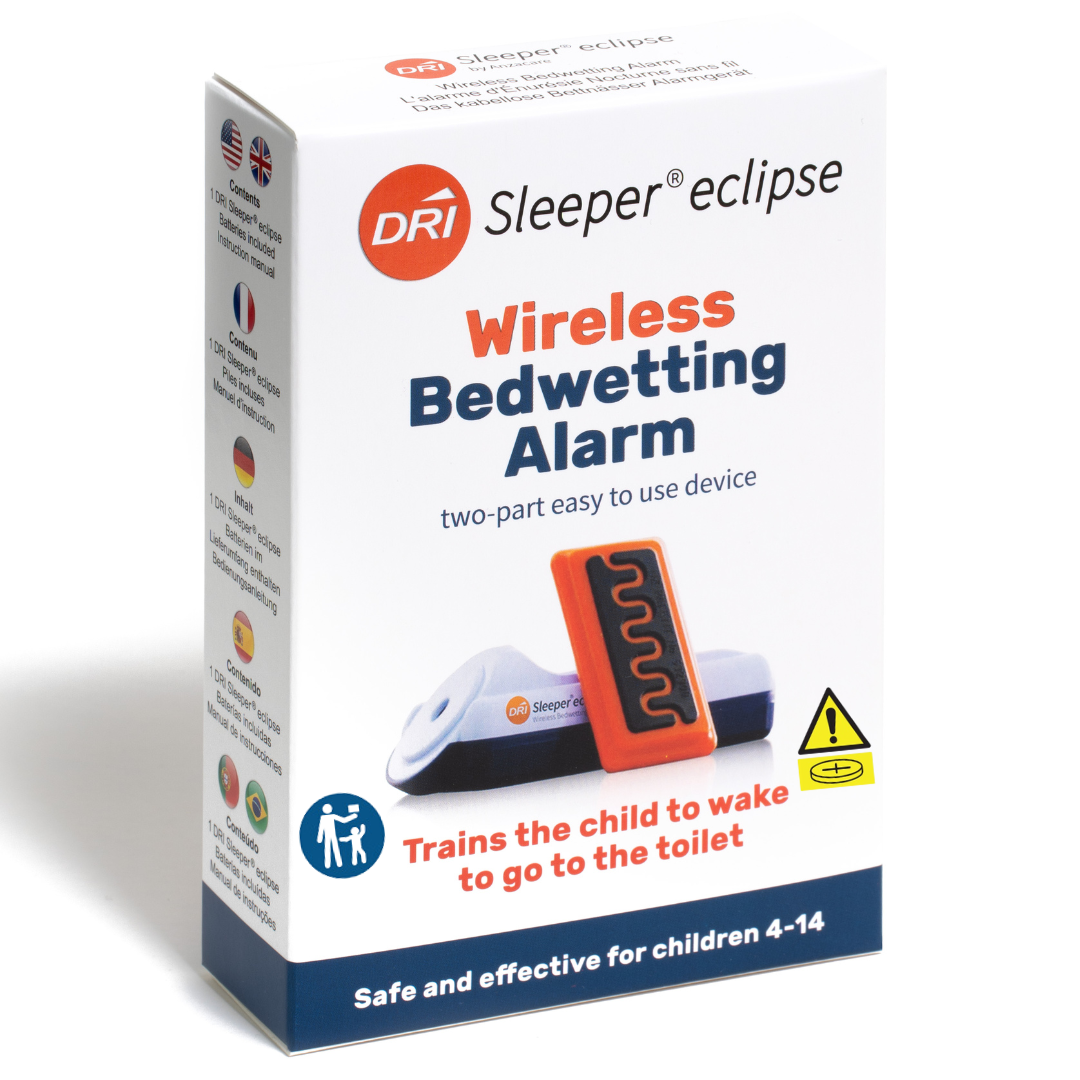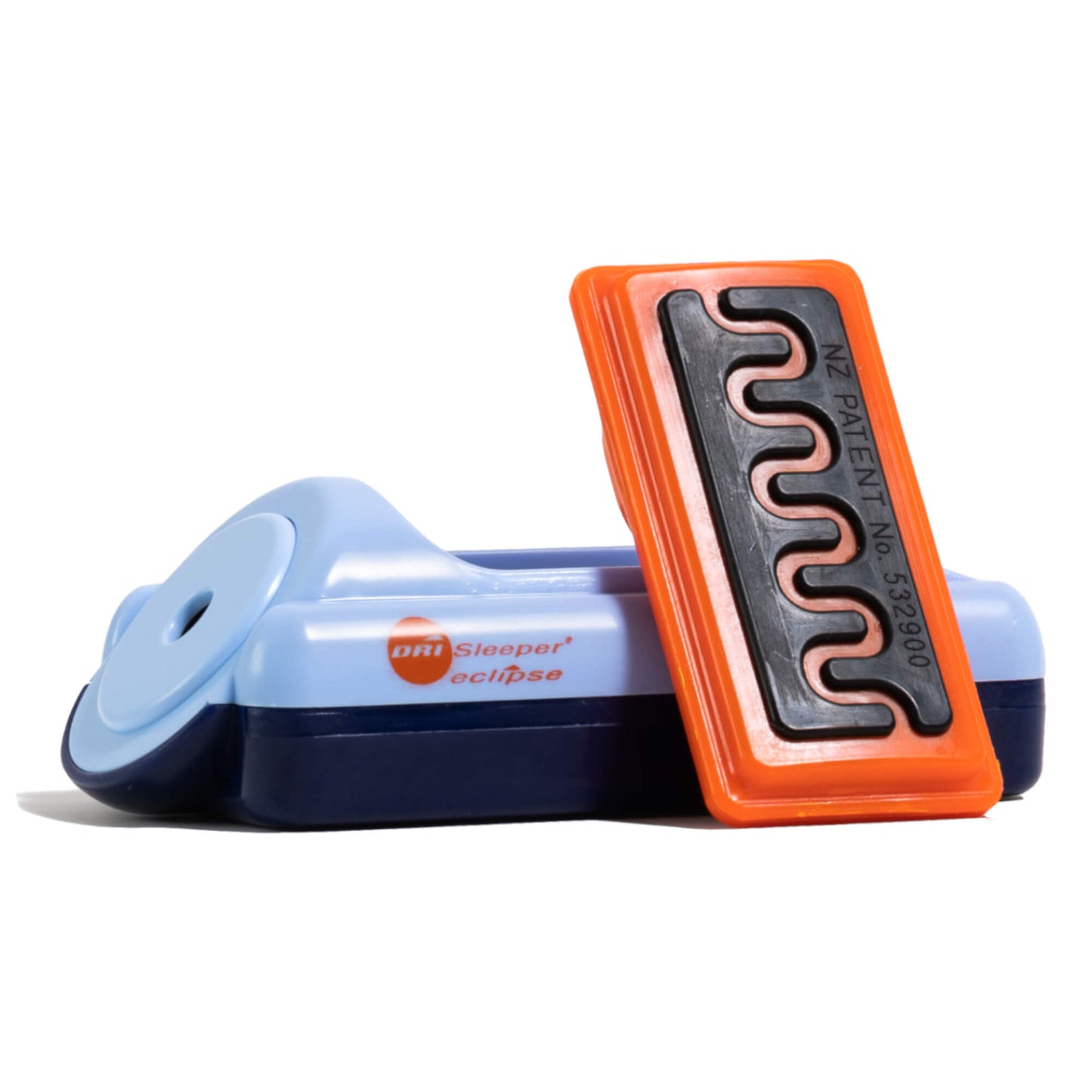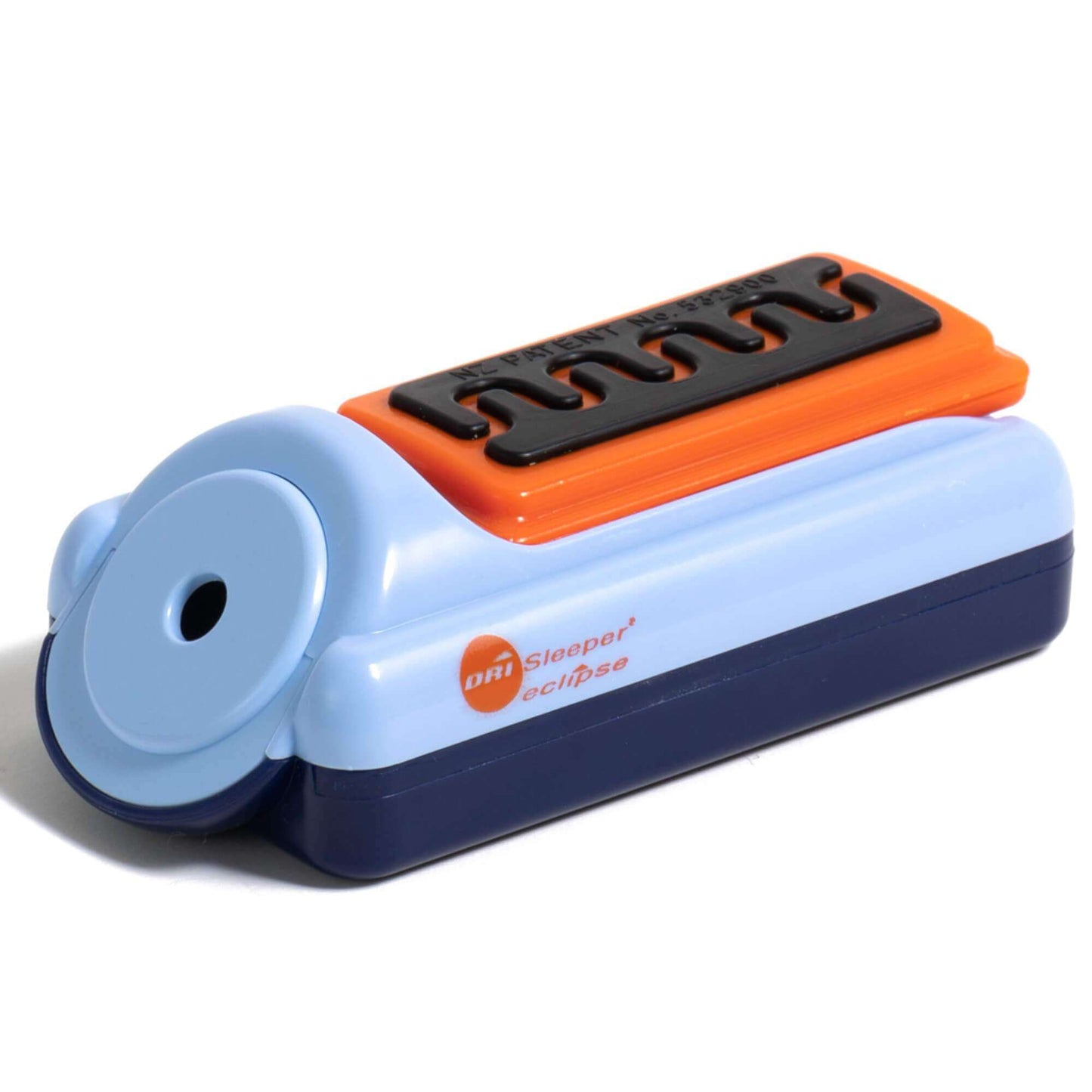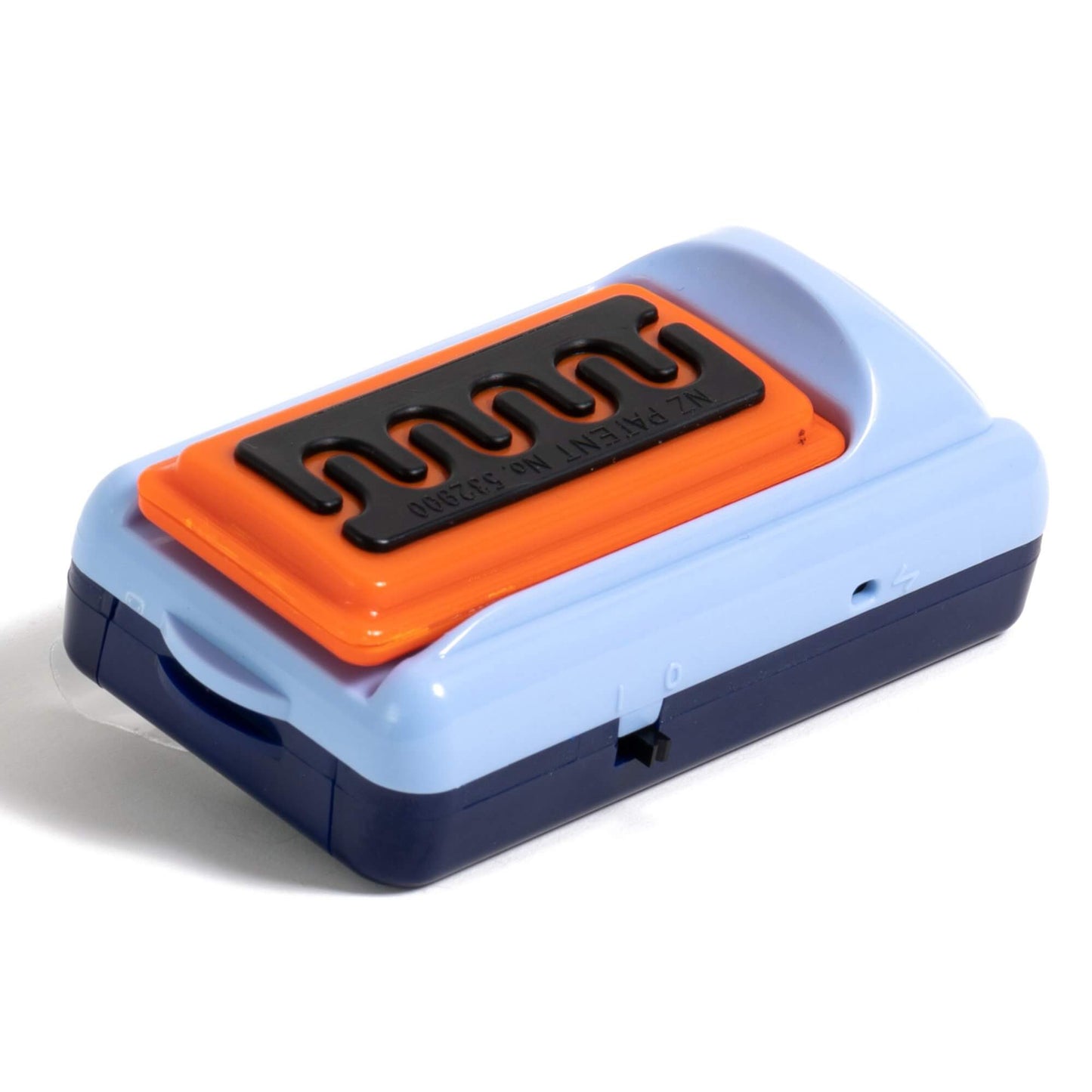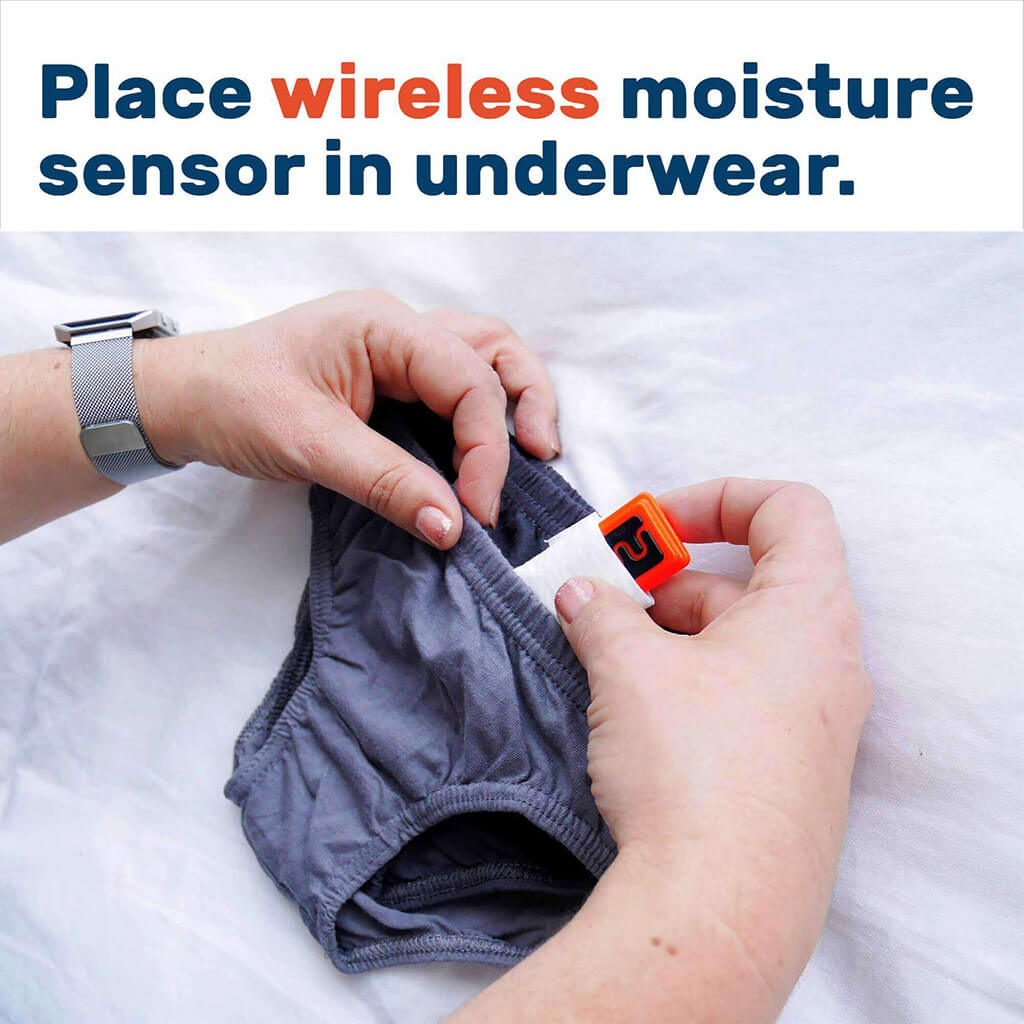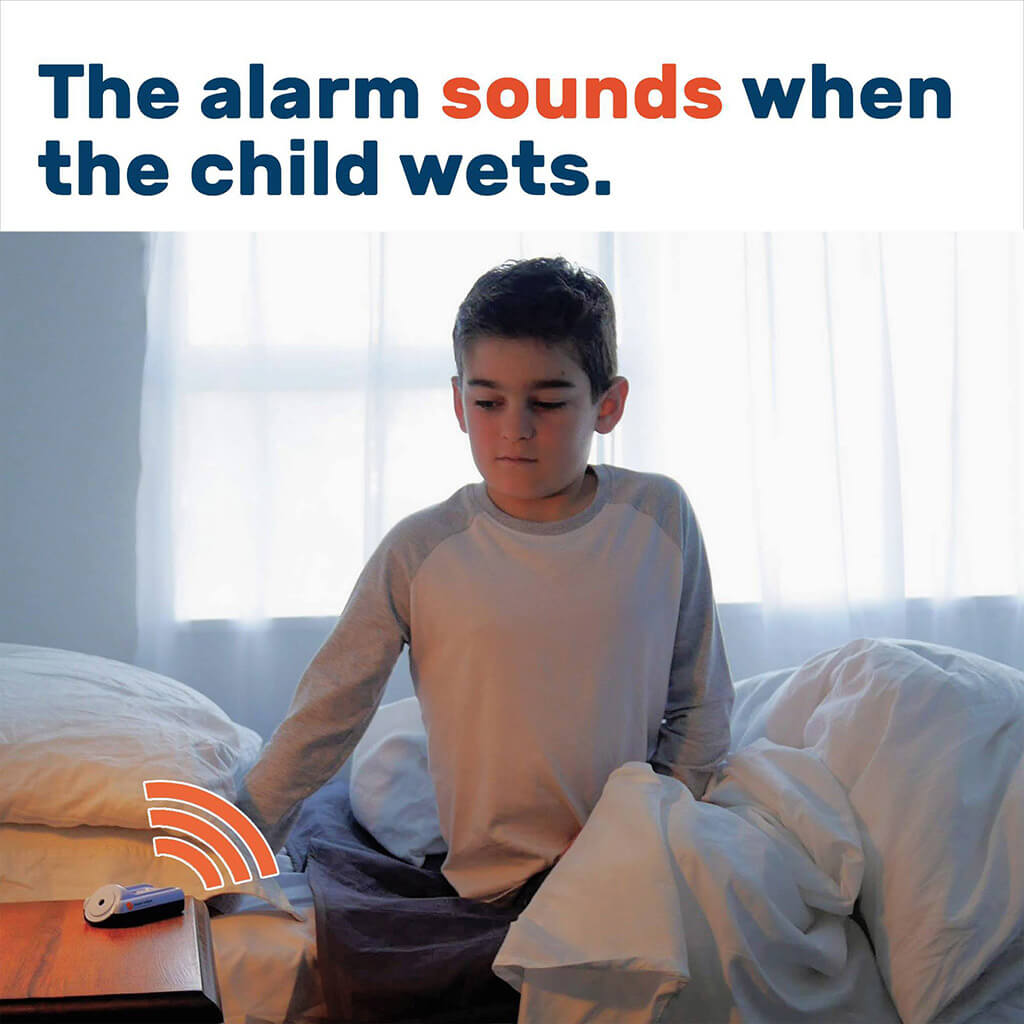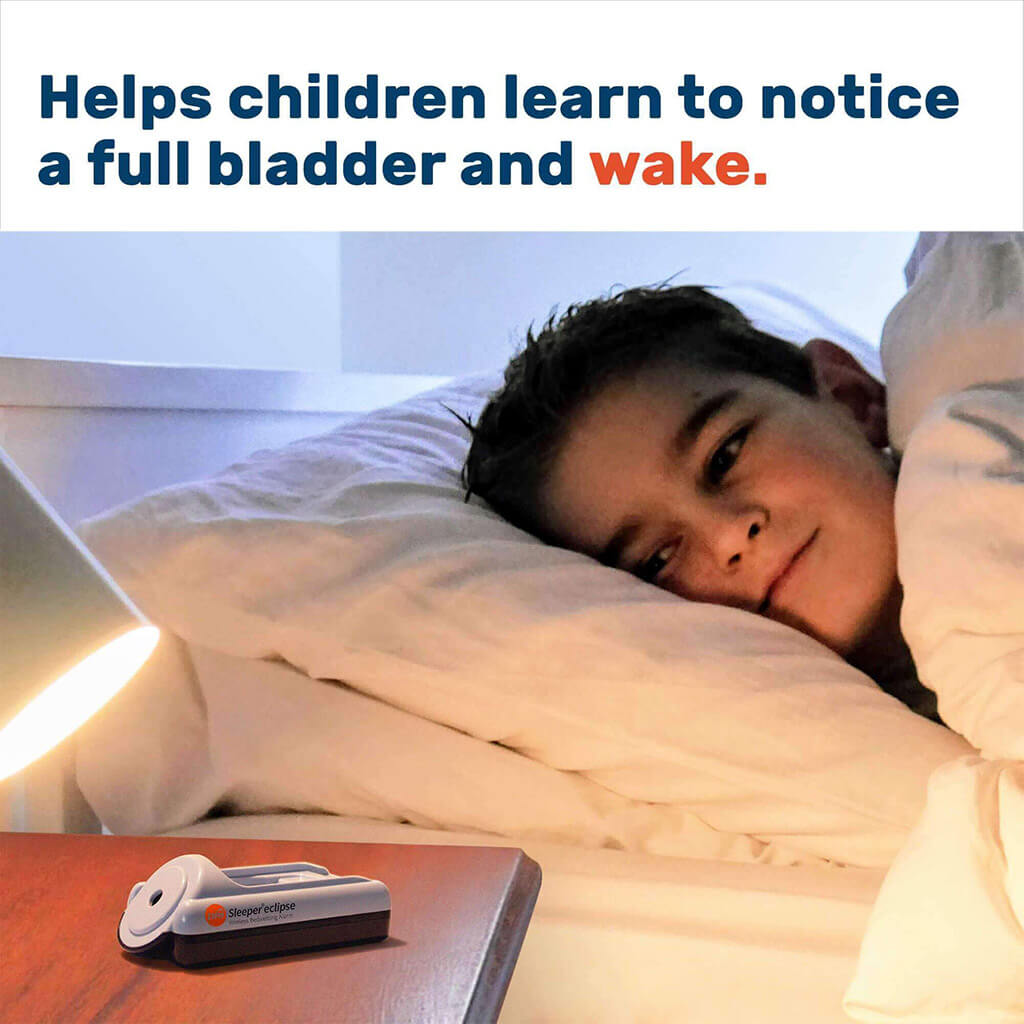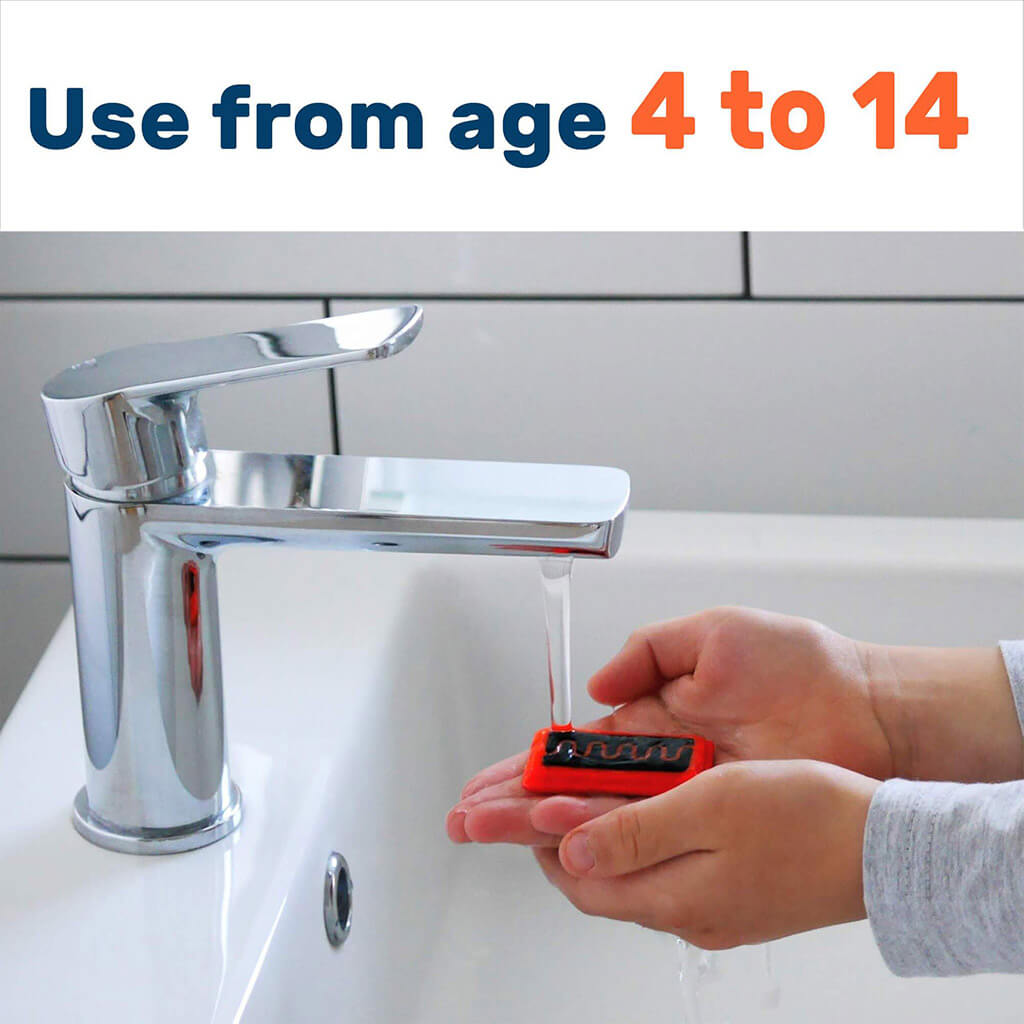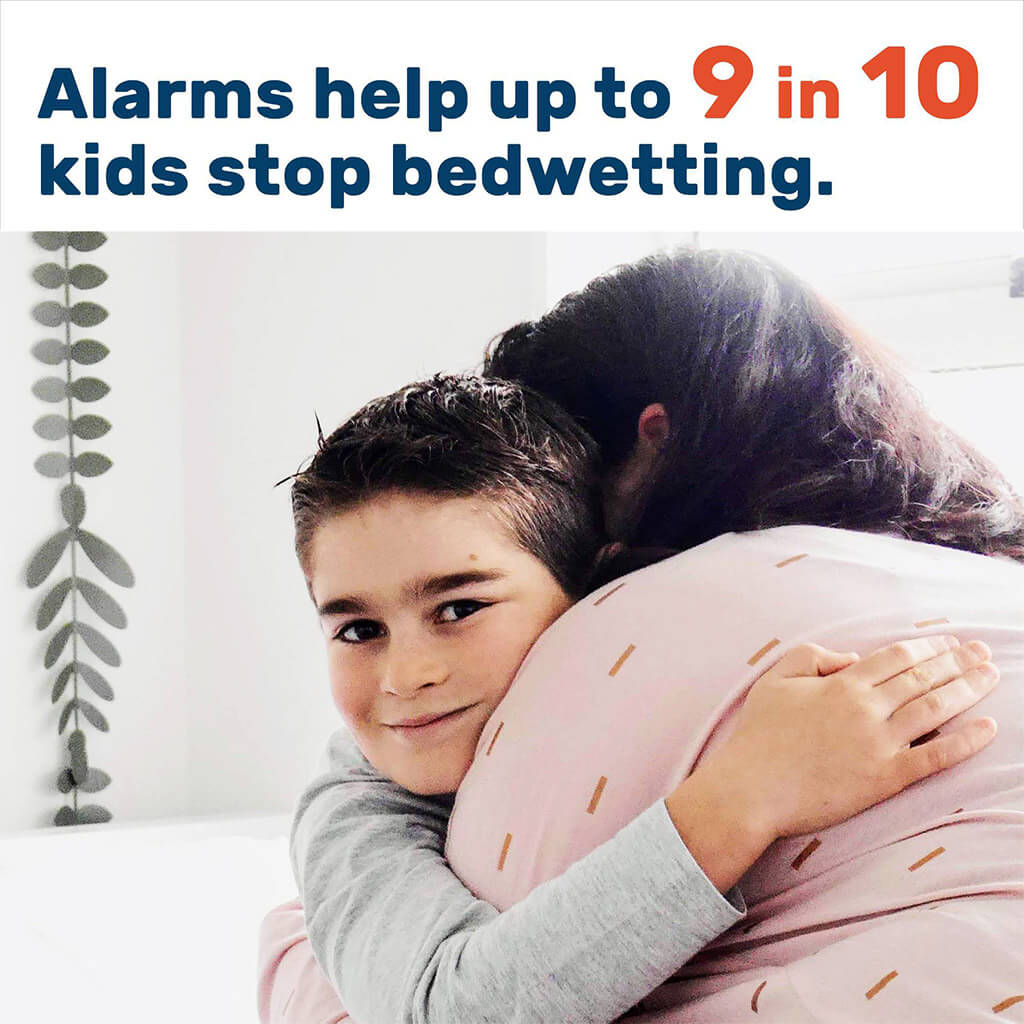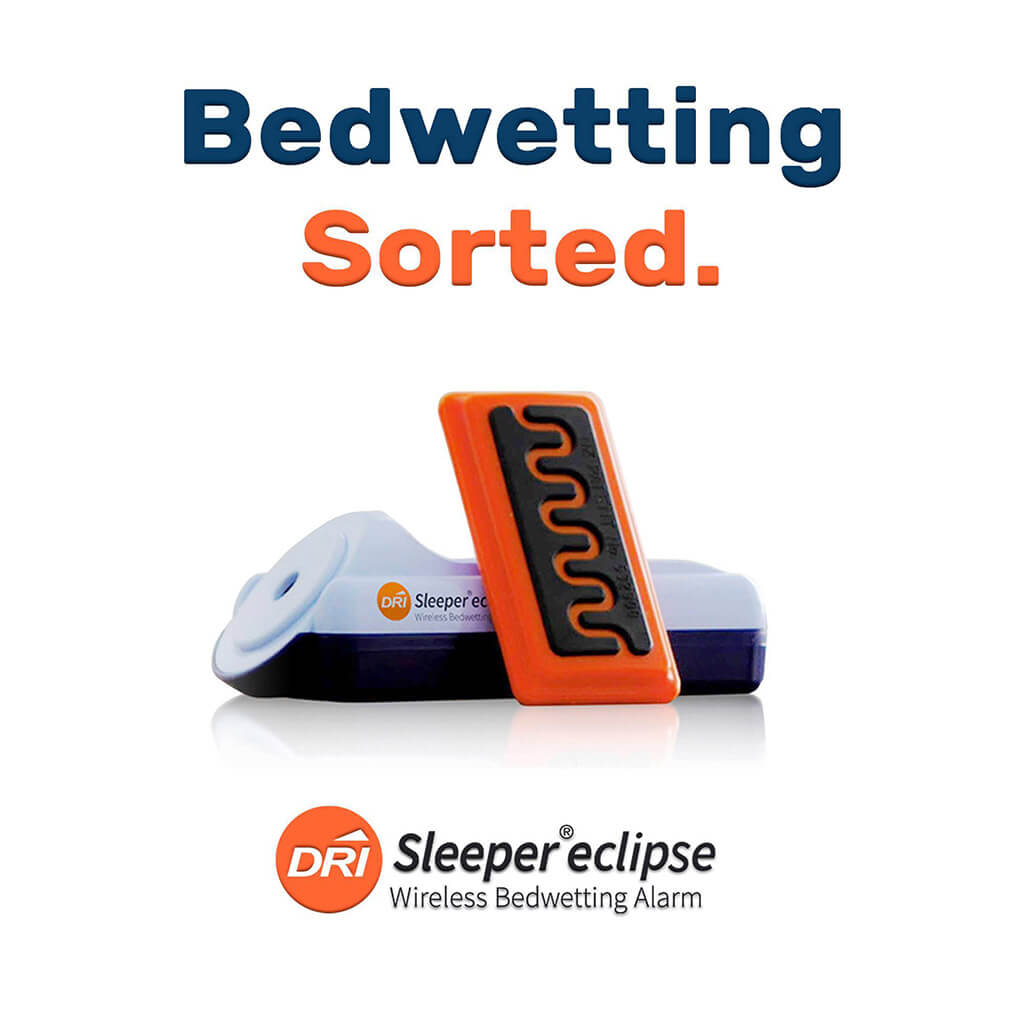 My 8yo had never had a dry night when we started using the bed wetting alarm. To start with the alarm went off 4 times a night and I had to wake up my son every time. Within a week we started seeing progress with him waking up to the alarm. 3 weeks later we started having dry nights and now my son has been dry every night for 2 weeks! The best result I could have asked for, worked really well for us!
Very Easy to use. My 9 year old can use it all by herself . It has helped my daughter stop wetting the bed each night! Highly recommend. We have tried others with a cord, but the wireless is much more convenient.
Sensor not very sensitive after being cleaned will contact supplier and ask for another
Amazing
My 6 1/2yo daughter was out of day time nappies by 18 months so we have been surprised that she still hadn't mastered it overnight. When the alarm arrived we had a week of me having to wake my daughter as she was sleeping through the alarm. By week 2 she was waking and going to the toilet and by week 3 we had no more accidents. 5 weeks in and we haven't had any more accidents. Completely out of nappies and don't require the alarm any more!!! Absolutely brilliant!
We are so pleased for her! A great result.
Multiple false alarms
Unfortunately the betwetting alarm hasn't worked as it keeps getting set off by just sweat- do you have any ideas on how we can avoid this? Thanks
Clinically Proven

DRI Sleeper Bedwetting Alarms have up to a 90% success rate according to feedback.

Dedicated Australian Support

With over 30 years experience helping children overcome their bedwetting, our Australasian team are there to help assist with your child's success and answer any questions achieve dry nights and answer any of your questions.

6-12 Week Treatment Time

Typically, your child will achieve dry nights in 6-12 weeks using the DRI Sleeper Bedwetting Alarm. Plus, we're here to help through the whole process.

Kind to Skin

Made of conductive plastic, DRI Sleeper Urosensors are gentle to even the most sensitive skin.