DRI Sleeper
Regular price
$299.00
Sale price
$259.00
Unit price
per
Sale
Sold out
The Eclipse special package comes with an additional alarm for the parents' bedroom which will trigger and wake you when your child starts wetting the bed. The quicker the child is able to respond to the alarm, with your help, the less they will empty their bladder which means they can react to their bladder signals and finish going to the toilet in the bathroom. It is important that the child experiences the sensation of a full bladder when they wake to the alarm as this is how the Learning by Association occurs. Over time the brain works out that the reason the loud noise happens is because they have a full bladder and they start responding to this sensation before the alarm triggers. So, if you have an incredibly deep sleeper or a child with other needs the parental alarm is a great idea as it helps you to help them respond and get the learnings as quickly as possible. 
The parental alarm can be used in a parent's bedroom that is up to 40 feet (12 metres) away from the alarm in the child's bedroom,
The alarms include a long-life Panasonic CR2354 coin cell battery. See our Battery Safety guide. The sensor battery is permanently sealed but typically lasts longer than the treatment period. Replacement sensors are available here.
Share
View full details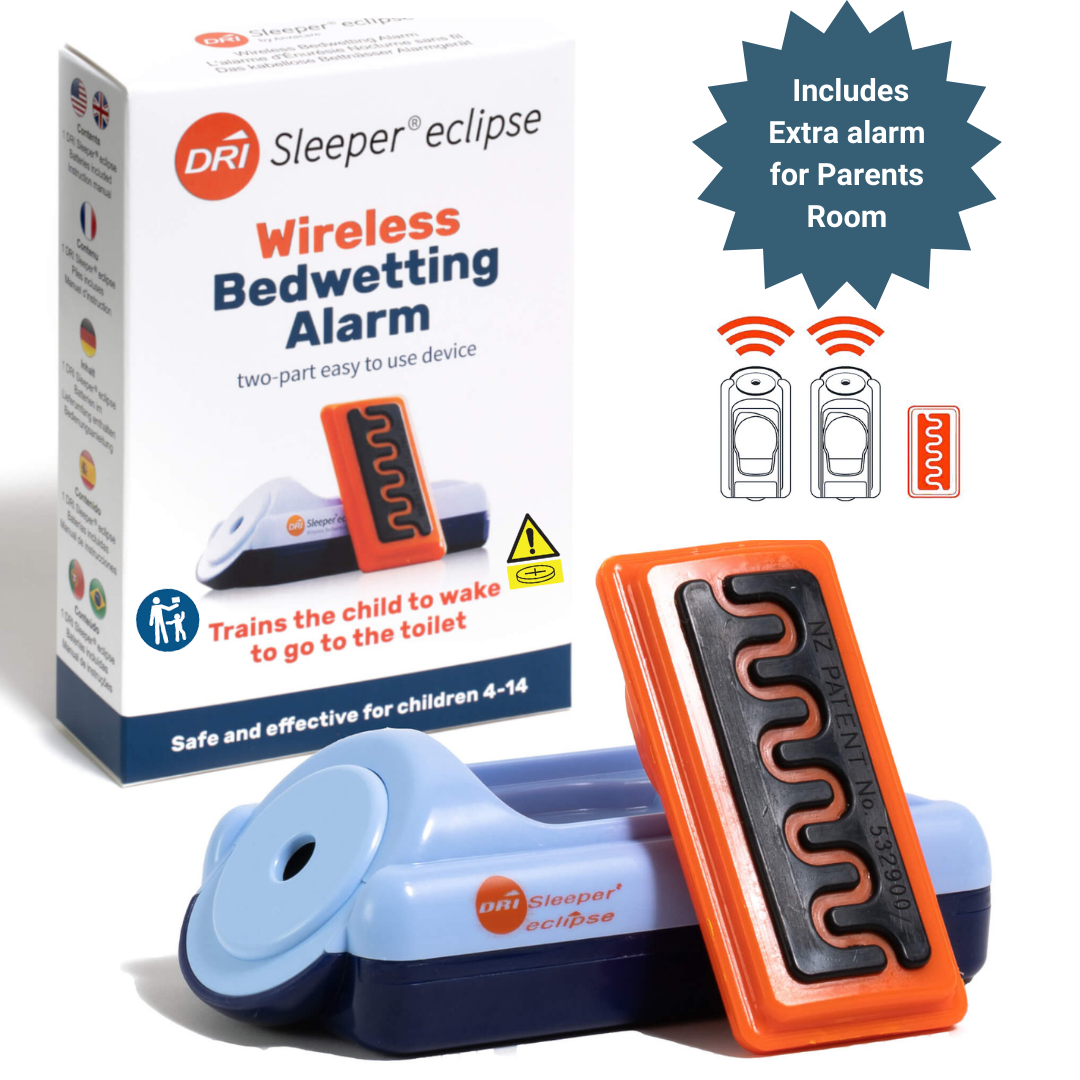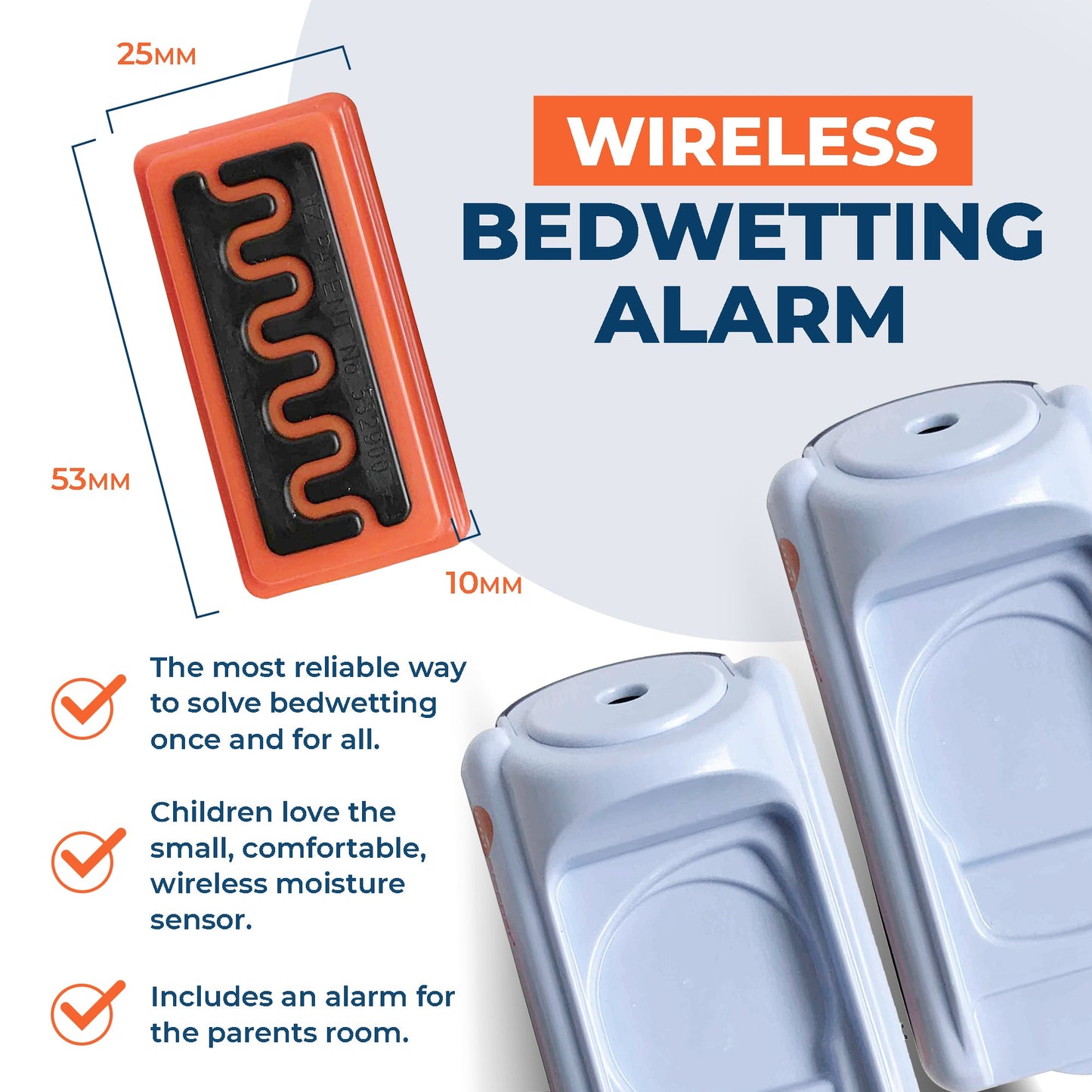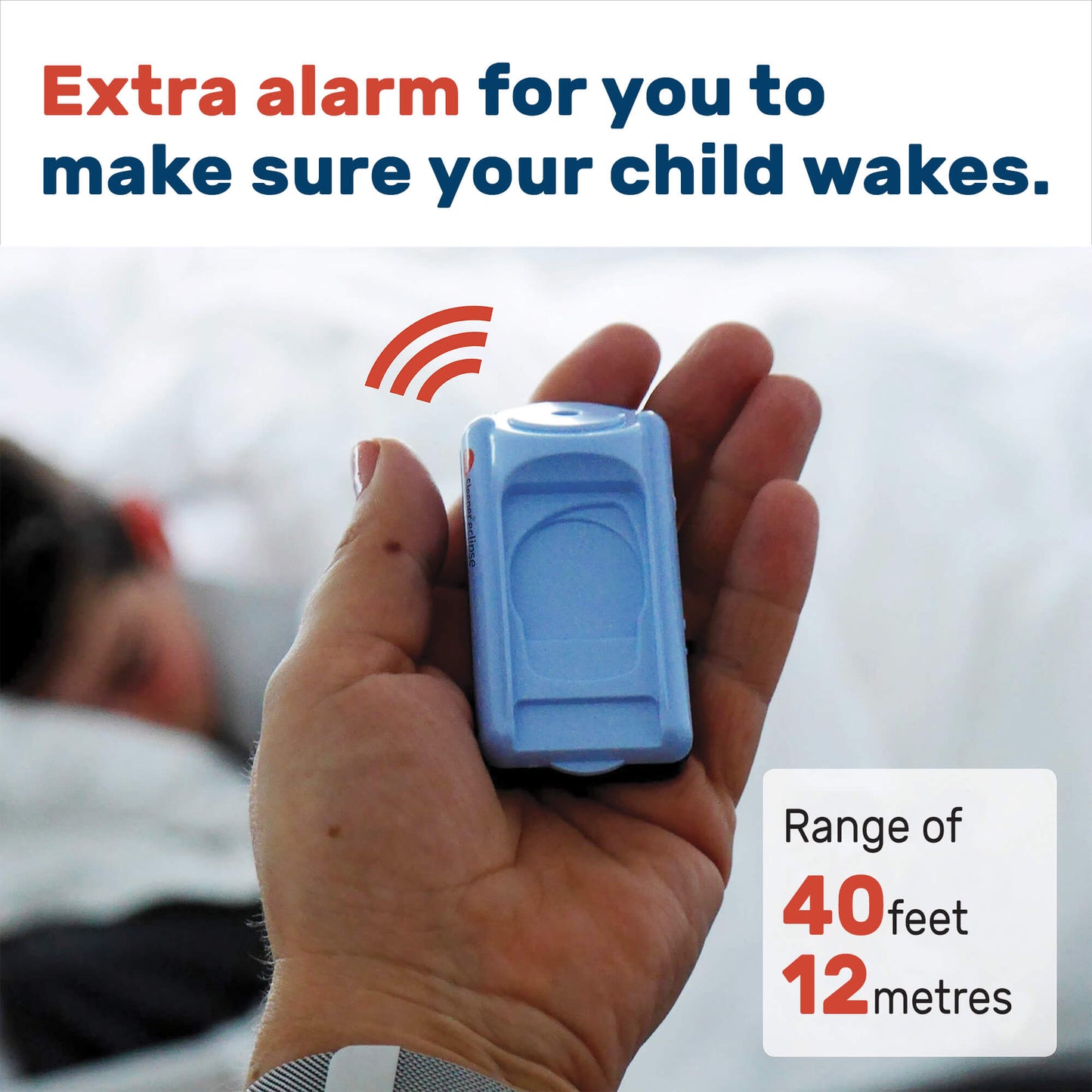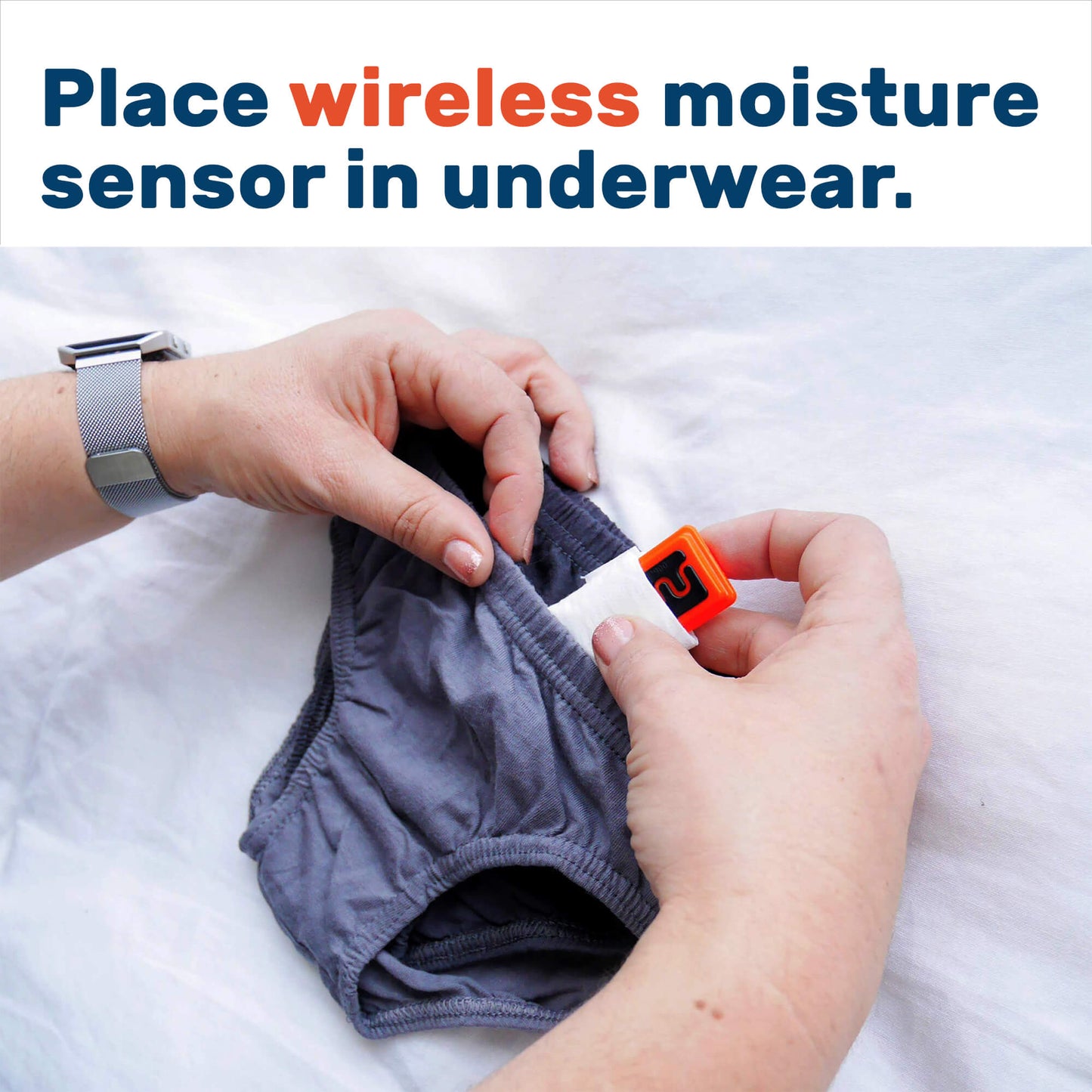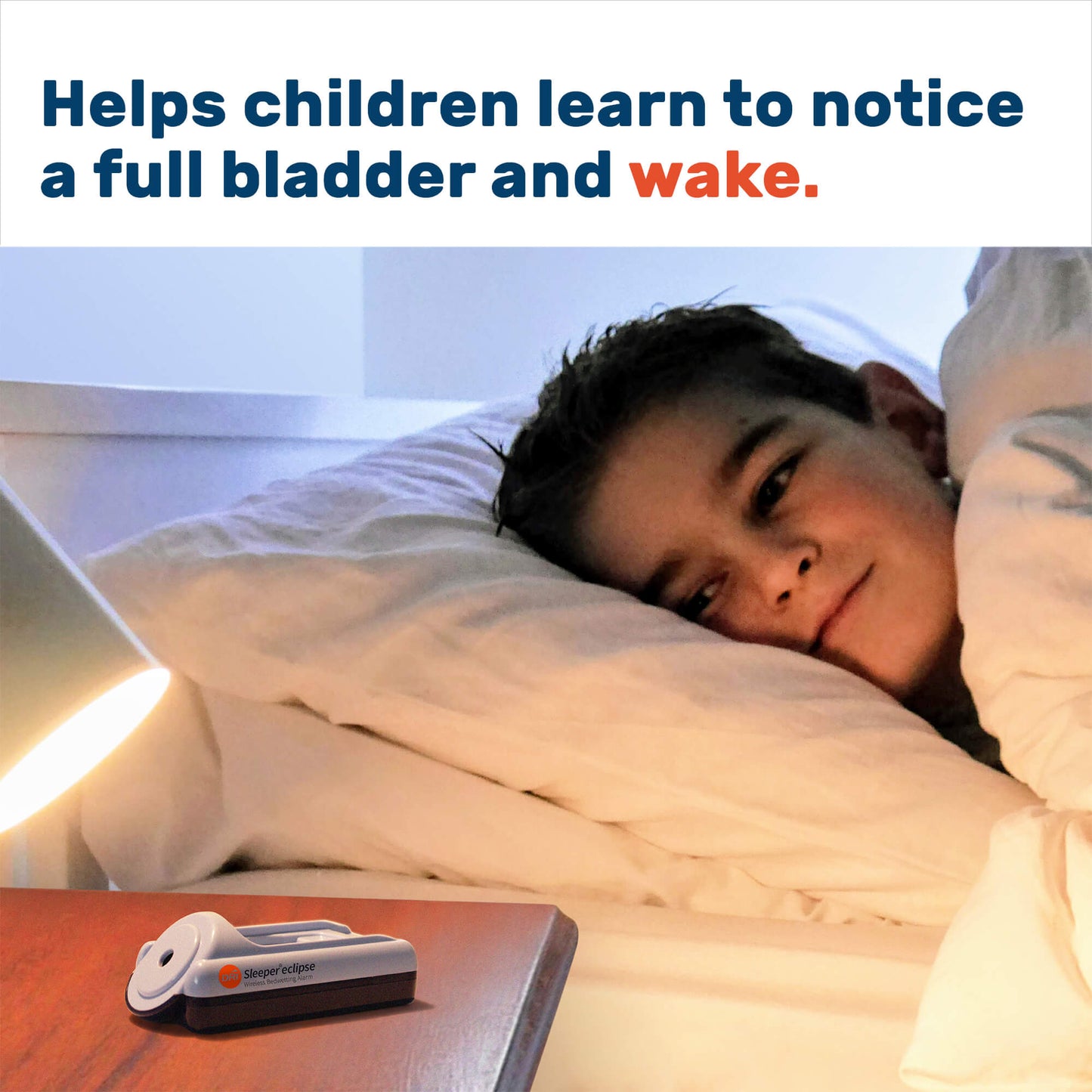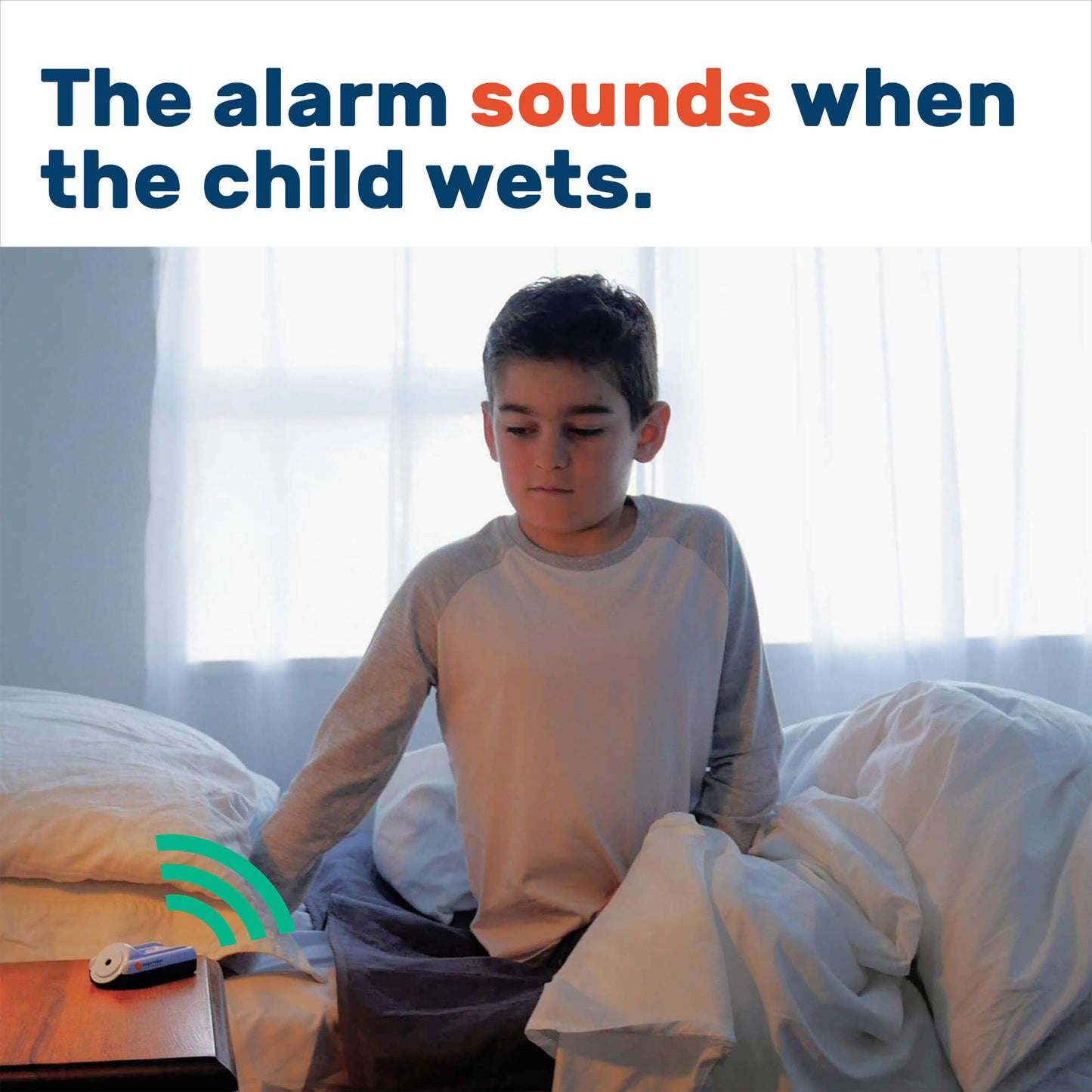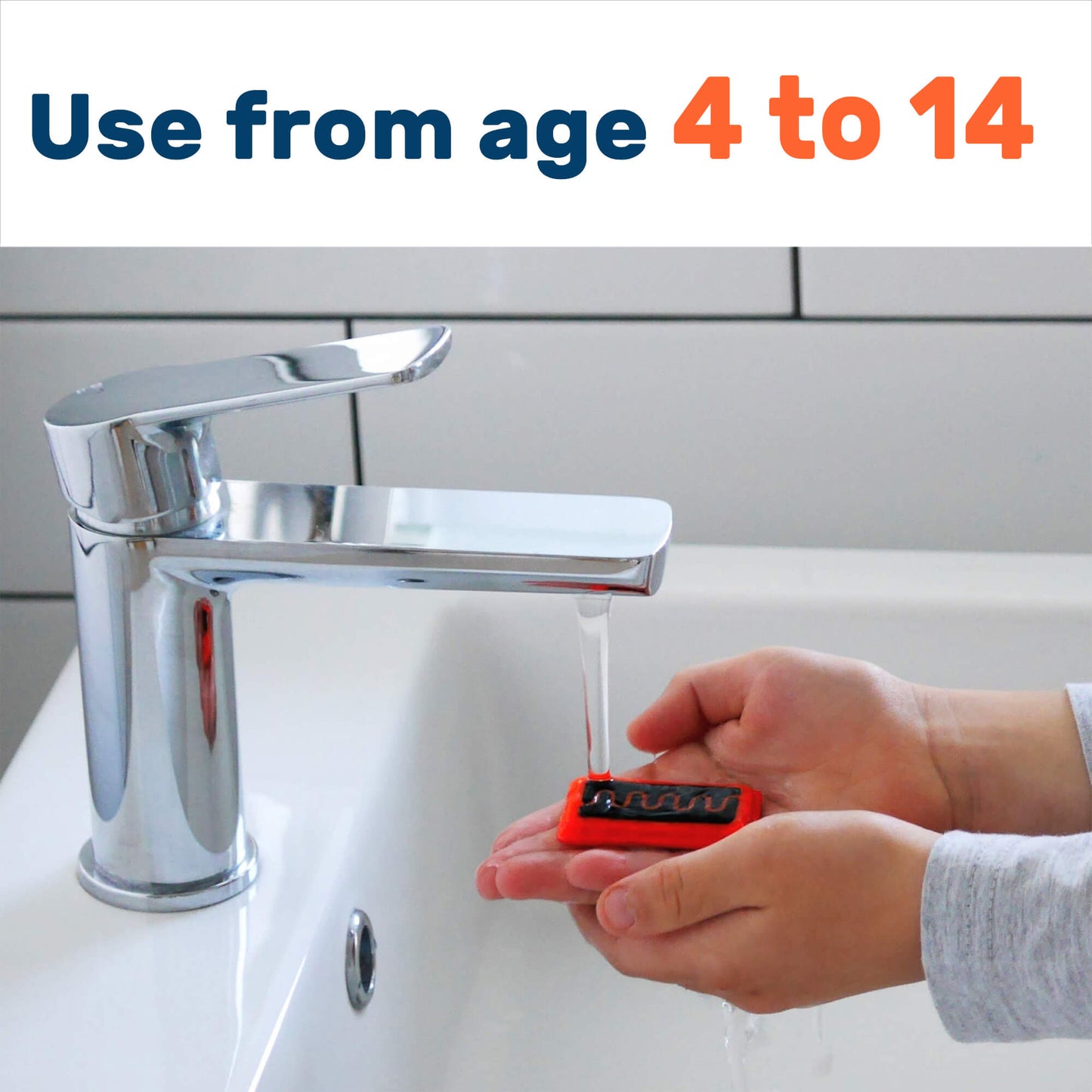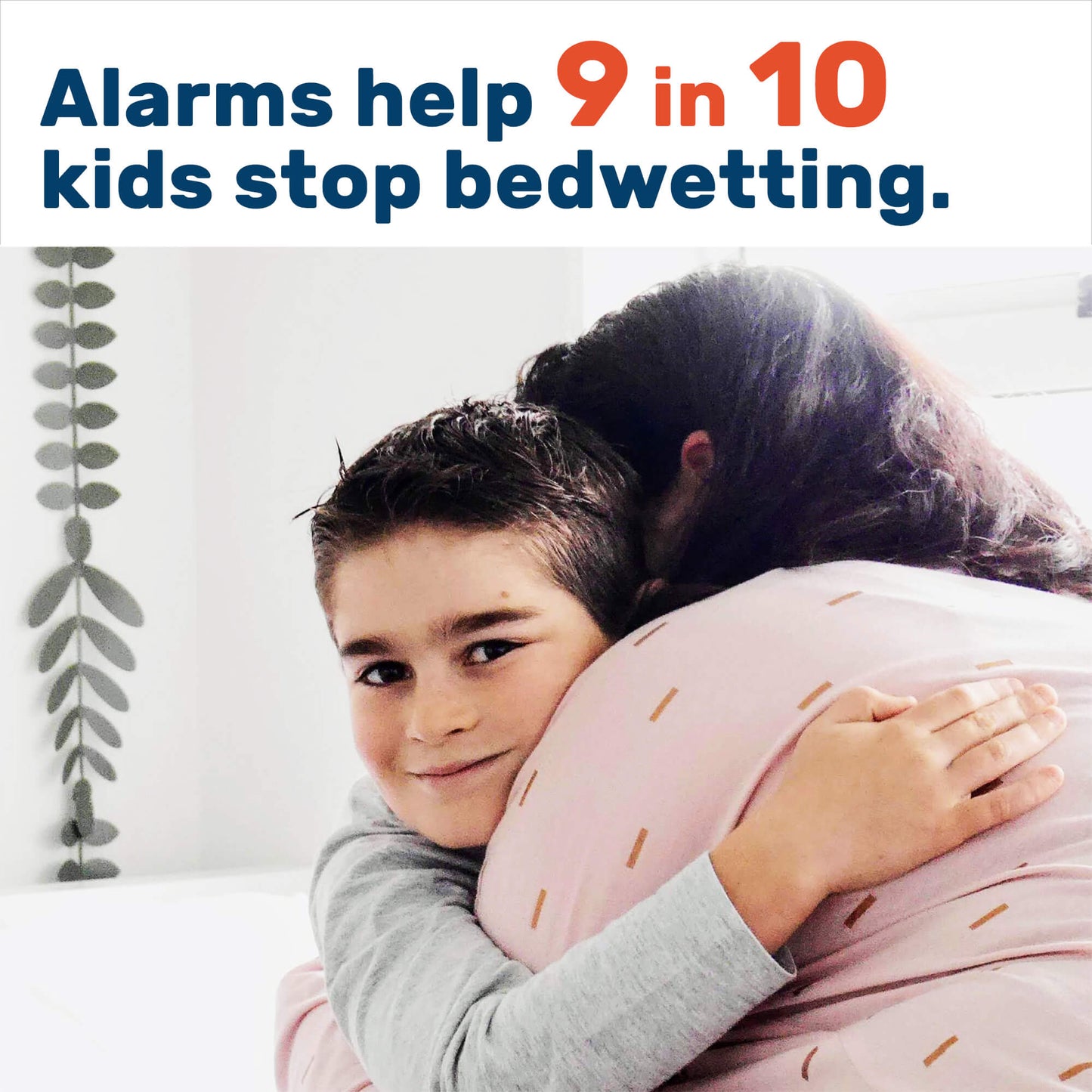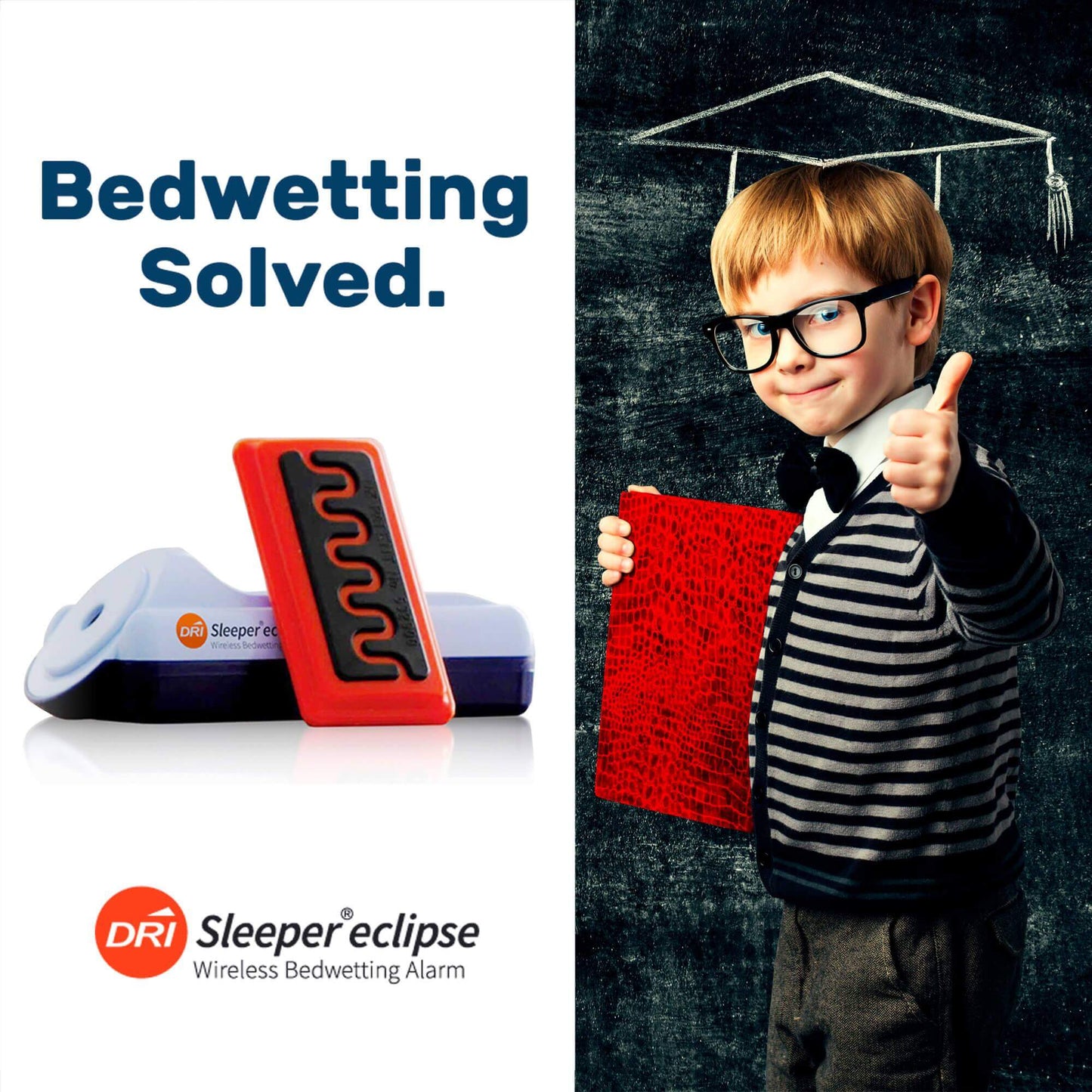 Sensor not very sensitive after being cleaned will contact supplier and ask for another
Amazing
My 6 1/2yo daughter was out of day time nappies by 18 months so we have been surprised that she still hadn't mastered it overnight. When the alarm arrived we had a week of me having to wake my daughter as she was sleeping through the alarm. By week 2 she was waking and going to the toilet and by week 3 we had no more accidents. 5 weeks in and we haven't had any more accidents. Completely out of nappies and don't require the alarm any more!!! Absolutely brilliant!
We are so pleased for her! A great result.
Amazing
Amazing my son has had seven dry nights in a row
The alarm purchased works very well. It is very loud and would wake most people from sleep. However it doesn't wake my son. We will continue to use it in the hope that it will eventually help us achieve the desired effect.
I will email you some strategies you can use to help him wake.
Bed alarm
Not working for us, yes bed is dry most nights but alarm is walking him in time before wetting bed.I had hoped after the 60 days we would not need the alarm
I think it is positive you are getting dry nights, this is typically a gradual process so its important to celebrate the smaller wettings, fewer wettings during the night and of course dry nights. There are strategies I can suggest that might help tip the balance for you. Please reach out if would like some guidance.
Clinically Proven

DRI Sleeper Bedwetting Alarms have up to a 90% success rate according to feedback.

Dedicated Australian Support

With over 30 years experience helping children overcome their bedwetting, our Australasian team are there to help assist with your child's success and answer any questions achieve dry nights and answer any of your questions.

6-12 Week Treatment Time

Typically, your child will achieve dry nights in 6-12 weeks using the DRI Sleeper Bedwetting Alarm. Plus, we're here to help through the whole process.

Kind to Skin

Made of conductive plastic, DRI Sleeper Urosensors are gentle to even the most sensitive skin.